From Our Blog
First of all, the Brazilian Tax on Circulation of Goods and Transportation and Communication Service is a state tax, Imposto sobre Circulação de Mercadorias e Serviços in Portuguese and is abbreviated ICMS, which is levied on the circulation of goods in general. It includes a wide variety…
First of all, there are three main taxes imposed on imports. And these are usually paid at customs clearance. These are: Import Duty (II), Brazilian Federal Excise Taxes on Manufactured Goods, in Portuguese: Imposto Sobre Produtos Industrializados –abbreviated (FETMN) also known as the Industrialised Product Tax, in Portuguese: Imposto…
The Federal Revenue Service (Receita Federal) is responsible for the customs policy. Various competent bodies regulate the transit of services and products in Brazil. The Secretariat of Foreign Trade (SECEX), part of the Ministry of Development, Industry and Foreign Trade, establishes the Ministry's foreign-trade policies and develops…
---
From Our Services
The Port of Lisbon
The port of Lisbon is one of the key locations for us. From here we collect and deliver containers to be loaded or unloaded from ships that transfer the cargo for us between Europe and Brazil. Portugal is one of the best logistically connected European countries with Brazil.
---
Featured Articles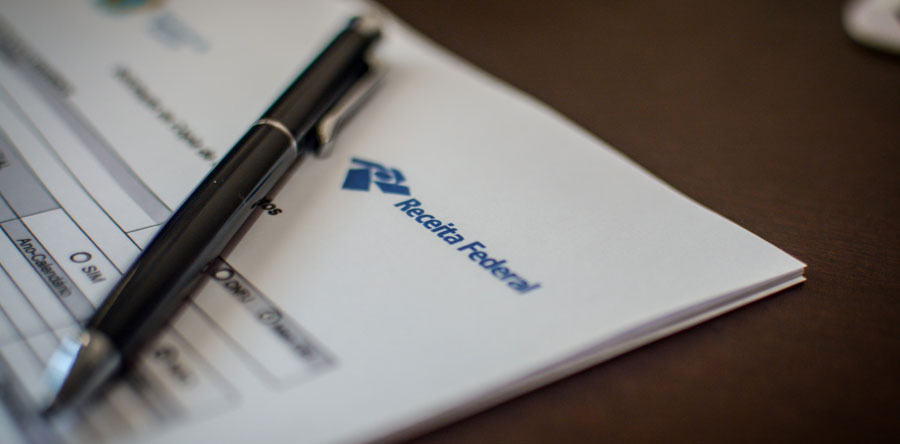 BRAZIL TAX ON GOODS IMPORTED BY SEA
The Brazil  Tax on Goods Imported by Sea, in Portuguese: Adicional ao Frete para Renovação da Marinha Mercante, abbreviated (AFRMM) is a social contribution, charged by the shipowner of any vessel operating in a Brazilian Port and it's administered by Federal Revenue Services in Brazil. It was created…
Read More
HOW MUCH DOES IT COST TO SHIP TO BRAZIL ?
Even though Brazil's economy has been declining these last two years and the country might be facing one of its biggest political and economic crisis, exporting goods to Brazil can…
BRAZIL CUSTOMS DUTY
The Brazil Customs Duty "Imposto de Importação" in Portuguese – abbreviated here as: (II) and taxes charged on imports to Brazil can be complicated, with a lot of duties applied directly or indirectly…
BRAZIL CUSTOMS CLEARANCE
What Brazil Customs Clearance process? All goods brought from abroad must be submitted to import customs clearance. This is regulated by Federal Revenue Regulations 680/2006 and 611/2006. The Brazil Customs Clearance for imports is…
BRAZIL CUSTOMS REGULATIONS FOR IMPORT PROCESS
This blog post is a concise description of the Brazil Customs Regulations in brief. After defining the goods to be imported, the importer should check on the Foreign Trade Integrated…
BRAZILIAN CUSTOMS DECLARATION FORM – IMPORT DECLARATION
The Brazilian Customs Declaration Form (import declaration) is the main document for the customs clearance, which must be presented to the customs unit where the goods are received. This document…
---
Brazil – an Impressive Trade Partner
Brazil – a land of opportunity in the import/export business. Brazil is the seventh largest economy in the whole world. It's Gross Domestic Product (GDP) is around USD 1.8 trillion. And, in South America, no other country can approach this level. In addition, the country's economy is growing. Brazil is a full member of the Mercosul trading bloc, together with Argentina, Paraguay and Uruguay.  400 of the world's 500 biggest companies have business in Brazil. This includes companies like Shell, BP, Rolls Royce and Experian. Brazil offers a huge potential for successful business practices and Shipping Brazil is well placed to help you.
Some Reasons to Trade with Brazil
There is now political stability. The government is taking measures to improve and expand trade opportunities and has applied for membership of the OECD.  Brazil has a firm, integrated global trade system. The presence of the world's strongest investment banks bears witness to the modern and safe banking system within Brazil. The way the Brazilians do business is one that the UK and Europe are comfortable and familiar with. The UK already has a well-known presence in Brazil – with an Embassy, four Consulates, and a trade office.
The Challenges
However, trading with Brazil has its own challenges – and that is where Shipping Brazil comes into its own. Recognising these challenges, and finding the best ways to deal effectively with them, is what makes Shipping Brazil special. We have a detailed understanding of the systems in place. We also know the locations in Brazil and in Europe as well as the UK.
Here are Some of the Challenges Facing Business – Complexity Seems to be the Rule:
High taxes and a complicated system.
Complex regulations which have to be adhered to.
Local laws as well as national rules.
Brazil is a big country. The logistics of travel can be formidable. Local customs may vary.
It can be hard to understand the way money is handled. Brazil ranks low in the World Bank's ease of doing business index.
Customs clearance is difficult, and delays can be expected unless the paperwork is immaculate.
In addition to all this, changes to the rules frequently occur, both in Brazil, the UK and in Europe.
Shipping Brazil keeps right on top of the latest regulations. We know Europe and we know Brazil, so we can work out the logistics for you. Additionally, we are extremely good at making sure your goods clear customs without frustrations and delays.
Transport and logistics
Your goods will be carefully packed into containers of a suitable size. Our fleet of vehicles, in Europe and in Brazil, are suitable for the type of terrain they will encounter. We maintain our vehicles in excellent condition, they are rugged and serviceable. The containers will be transported to the port offering the best onward sea ferry service, and then for the onward journey in Brazil.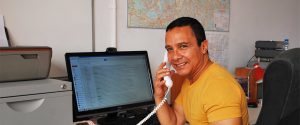 Shipping Brazil is familiar with the major ports. We can choose to use the most suitable port for ensuring your goods travel safely and in a timely manner. Because we are so experienced we can route your goods in the most cost-effective way, thus saving you money as well as giving you a very efficient service.
In addition, we monitor the journey with modern tracking devices, so you can follow the progress of your belongings throughout their journey. We have warehouses available at all the major ports in Europe and in Brazil, for times when you might need them. They are available for short and long-term storage.
Customs Clearance
The rule and regulations governing customs clearance in Brazil are formidable. You need the services of a company which really does understand them, and which keeps up to date with the latest changes. This is where the services of our on-site customs brokers will ease the way. The rules are strictly adhered to, and delays because of incorrect paperwork can be lengthy – and costly. Shipping Brazil will make sure all the documents needed are present and correctly completed. When delays do occur, you will have to store your goods in their warehouses – and pay for that service.
The Onward Journey
After clearing customs, the container with your goods will be loaded onto a suitable vehicle for transport by road to the final destination on Brazil. Our local drivers are well trained to look after your goods and they are also familiar with the routes inside Brazil. We place a high priority on travel safety, as well as the need to observe and obey local laws and customs. In fact, our highly efficient system of transport and the way we handle the logistics enables us to offer you the service at a low price. Shipping Brazil will take care of all this for you.
Shipping Brazil – The Successful Outcome
Times – they are a-changing. For a successful outcome to your journey, you need the services of a company which can offer the perspective of an international view plus a detailed local knowledge. Shipping Brazil has both. From the moment you make your first contact with us until your goods arrive safely at your destination, we take on the responsibility of ensuring an efficient and seamless service. We take pride in knowing the system so well that we can offer excellent service together with very reasonable fees.  With our fleet of well-maintained vehicles, our clean and secure containers and access to safe storage facilities, we know we can look after all your belongings for each stage of their journey. And you can check on where your goods are throughout the voyage as we use modern tracking devices. You can find further information when you explore our website. You can be sure that our well trained and experienced staff will do everything possible to ensure a smooth ride and a successful outcome for you.