SHIPPING BRAZIL – FIND OUT HOW IT WORKS FROM EUROPE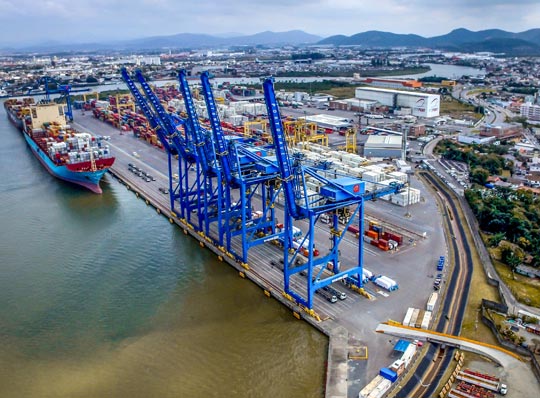 This is a general information about the shipping environment in Brazil prepared by Shipping Brazil company. The Brazilian federal government started a ship building programme in the 1960s, as the number of ships increased the service became more reliable and ships more frequent. Now more high value goods are carried by the coastal shipping service.
Brazil has an extensive river system. No less than 31,000 miles are navigable, and provide an important means of transport, especially in the north of the country.
Brazil is a huge country, and Brazil shipping has become increasingly important in transporting goods not only worldwide but also within the country.
SHIPPING BRAZIL DIVIDES INTO THREE PARTS
Inland waterways – rivers, canals and lakes
Coastal shipping – from harbour to harbour around the coast
Sea bound – ports dealing with transports across the seas.
SEA BOUND TRANSPORTS
Three quarters of Brazil's ships take part in the coastal trade, including ocean going vessels. Specialised bulk terminals have been upgraded. The busiest port is Santos, close to Sao Paulo. Other important ports include Rio de Janeiro, Paranaguá, Salvador, and Recife. While these were notorious for their high prices and poor efficiency, privatization has much improved the facilities and operating of Brazil's ports.
THE LOGISTICS
Shipping Brazil is familiar with the different ports and how best to use them. We deal with all the logistics for you. We organise the most efficient route for your goods to travel from your pick up point anywhere in Europe to your destination anywhere in Brazil.
At the port where your goods are disembarked, they will then go through the customs procedures. Our customs brokers are on hand to ensure a smooth passage here. The will make sure the paper work is correct, the invoice accurate and all the necessary documents are in order. Once the goods are released our freight forwarders will send it on by the most efficient means available. There may be several options and they will choose the right one for you.
Shipping Brazil works out the best route for you, and sorts out all the logistics. This will save you time and money. The local knowledge for our team in Brazil ensures that our shipping Brazil service works smoothly and seamlessly for you.
SHIPPING BRAZIL FOR COMMERCIAL USE
We unfortunately cannot help those who ship parcels to Brazil as Shipping Brazil is a company that specialises is larger shipments. If you plan to send parcels to Brazil the best we can do for you is to inform you that your parcel must now be clearly marked with CPF. For more information please visit the post about sending parcels to Brazil published in LinkedIn.