STORAGE SOLUTIONS IN BRAZIL AND EUROPE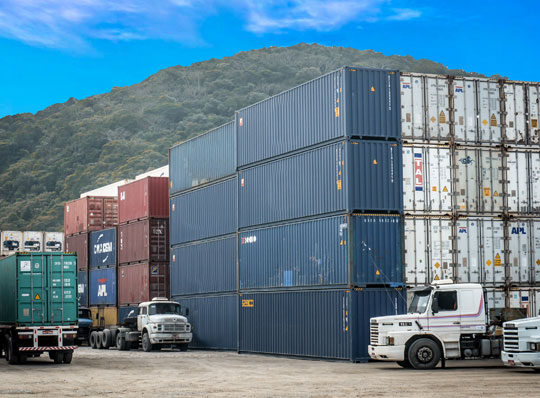 There are many different storage solutions in Brazil and Europe. Shipping Brazil will find the one that suits your needs. Both locations and the type of storage your product requires will be taken into account. We have access to storage places in many European countries, including customs warehousing at the major ports. Our partners in Brazil will find suitable storage for you according to your destination and on the type of goods you wish to import.
TYPES OF WAREHOUSING/ STORAGE SOLUTIONS IN BRAZIL
DEPOSITO FRANCO
These are used for goods in transit to another country bordering Brazil. They are situated within the customs area, and you still have to pay taxes.
DEPOSITO ESPECIAL (DE)
These are special warehouses where certain products can be stored for up to 5 years, without paying duties. The types of product eligible for these warehouses include:
Health
Scientific research
Agriculture
Transport
Communication
Mineral exploitation
This type of storage may be in a private area, and it must be digitally tracked and the Receita Federal must have access to it.
CERTIFIED BONDED WAREHOUSE
This is useful for storage when the company may not wish to transport the merchandise out of the country immediately. There are conditions:
Registering in SISCOMEX
Receita Federal must agree
The selling must be done through a "Delivered Under Custom bond" (DUB)
Goods must be checked and cleared, ready for export
A certificate of deposit (CDA) is issued. This states a date for the shipment – and from then on the buyer has to take responsibility for:
Paying for the warehousing
Insurance
Obtaining the necessary documents for transfer
Transport and shipping
In addition to the special warehouses, there are also special customs regimens. Shipping Brazil will ensure you can take advantage of permitted tax exemptions, and comply with the regulations.
WAREHOUSING IN EUROPE
Shipping Brazil has access to a wide network of varied warehouses, and is very experienced in travelling the routes of Europe across national boundaries, with different van, lorries and trailers.
SHIPPING BRAZIL AND STORAGE SOLUTIONS IN BRAZIL AND EUROPE
Whether you have a large load or a part load, we can ensure you have the right storage solutions in Brazil and Europe. We can advise you as to which type of warehouse will suit your need. We can transfer your goods safely and quickly. Small and medium sized firms can be confident that we can place your merchandise in the best possible place and we will save you costs where ever we can.
Customers looking for large storage solutions in the UK should also look at this page.