HOW MUCH DOES IT COST TO SHIP TO BRAZIL ?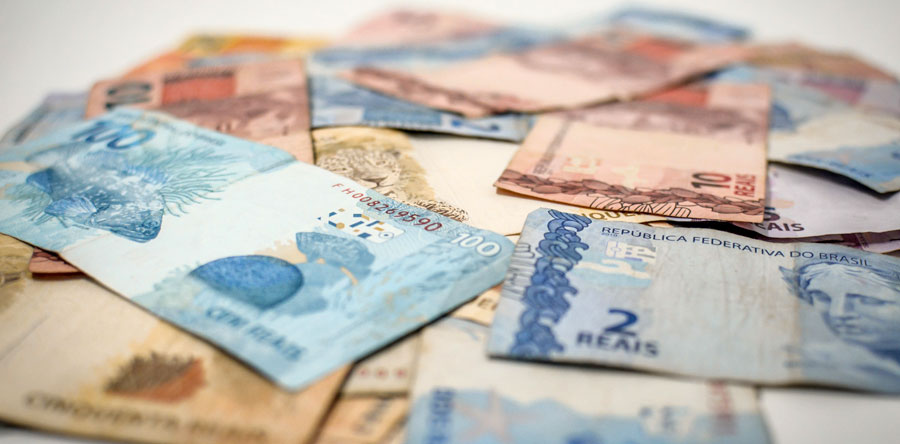 Even though Brazil's economy has been declining these last two years and the country might be facing one of its biggest political and economic crisis, exporting goods to Brazil can still be profitable if you have the right products and the  know-how. Import costs depend upon what you are importing and the quantity. If you are planning to export to Brazil or even if you are planning to move to the country and want to know how much does it cost to ship to Brazil, this article can give you some guidance.
THE OPPORTUNITIES
In recent times, 400 of the world's 500 largest companies export to Brazil and there is still room for more. Some of these companies are from UK, such as Rolls Royce, Shell, BP, JCB and Experian. Shell, for example, is the largest foreign company operating in Brazil after their acquisition of BG Group in February of 2016 and this was not just chance: one of the biggest and most lucrative economic sectors in Brazil is the Oil & Gas industry. These companies are investing and exploiting deep-water technology and the plans are to double their production of 450,000 barrels per day to 900,000 barrels over the next decade. This kind of investment offers a real opportunity for the import & export industry, since Brazil needs to import most of the equipment and technology required.
WHY BRAZIL ?
The UK is closer to Brazil than a massive producer like China. This cuts flight times by around a half and shipboard freight by about a third. Another factor is the quality of British goods and high luxury brands. These are appreciated by the Brazilian people.
Brazil is also known for its carnivals, caipirinhas and for having hosted the last Summer Olympics Games. Brazilian people are known for their expensive tastes and for a liking for imported goods, especially when they come from Europe and USA. According to IBGE (the Brazilian Institute of Geography and Statistics), only last year, the UK exported the seventh greatest amount of manufactured products to Brazil, excluding automobile and automobile parts as you can see from the chart below:
| | | | | | |
| --- | --- | --- | --- | --- | --- |
| | 2016 (A) | 2015 (B) |  Part % 2016  | Part % 2015  | Var. % A/B  |
| TOTAL |  137,552,002,856  |  171,449,050,909   |  100 |  100 |  -19.77  |
| 1. Others Manufactured Products (not included automobile and auto mobile pats) | 8,724,217,444 | 11,155,993,278 | 6.34 | 6.51 | -21.80 |
| China | 2,649,634,638 | 3,826,887,698 | 30.37 | 34.30 | -30.76 |
| United States | 1,081,127,017 | 1,337,593,929 | 12.39 | 11.99 | -19.17 |
| Germany | 705,691,320 | 824,899,698 | 8.09 | 7.39 | -14.45 |
| Italy | 359,633,217 | 378,388,593 | 4.12 | 3.39 | -4.96 |
| France | 296,761,129 | 262,260,171 | 3.40 | 2.35 | 13.16 |
| South Korea | 287,589,856 | 157,992,305 | 3.30 | 1.42 | 82.03 |
| United Kigdom | 242,528,438 | 304,543,041 | 2.78 | 2.73 | -20.36 |
WHERE TO GET HELP AND ADVICE
The Department of International Trade from UK Consulates in Brazil offers advice about international export sales and can connect you with other possible clients, partners or even distributors. It is worth taking a look and asking for more information if you really are considering exporting to Brazil. They provide a wide variety of services including help in understanding how much does it cost to ship to Brazil and can help you with the bureaucratic and extensive tax and customs system. These can be a real challenge if you are not prepared or not used to it.
So you want to know how much does it cost to ship to Brazil, right? Shipping costs to Brazil may vary depending upon what and how much of a particular product you are exporting, as for any other country in the world.
HOW MUCH TIME DOES IT TAKE TO SHIP TO BRAZIL ?
A cargo leaving the UK to Brazil, by air, will take from 1 to 3 days to arrive at the airport of destination. A heavier and bigger cargo, like an automobile, for instance, may take 16 to 22 days to arrive the port of destination.
HOW MUCH DOES IT COST TO SHIP TO BRAZIL ?
Continuing with the automobile example, if you choose to export a car, you will pay something about £4000 to £6000 which includes possible quarantine taxes and the rent of a 20ft shipping container. This size container will hold the contents of a three-bedroom house, for those planning to move to Brazil.
If, however, you are not planning to move house, or send automobiles, you can still take advantage of the biggest economy of South America. Smaller products, like Pharmaceuticals, that don't require too much freight space, will give you the option of using only a small part of the container. Other products can be added, provided the container is going to the same destination. Less bulky items can be sent as parcel post by professional companies. Parcel companies offer rates between £50.00 and £100.00 for 1 cubic meter and a maximum weight of 600kg. To the Port of Santos and the Port of Rio de Janeiro.
However, be warned: Brazil food and drugs administration is extremely harsh and requires a lot of preparatory paper work.
CONCLUSION
Despite the distance and all the work that is required, exporting to Brazil can make good sense. More and more companies, each day, are enthusiastically investing in the country and your only job now is to decide what type of product do you want to export, do some maths and get your hands dirty!
REFERENCES
Visit Shipping Brazil for more information about how much does it cost to ship to Brazil.