CHEAPEST WAY TO SHIP TO BRAZIL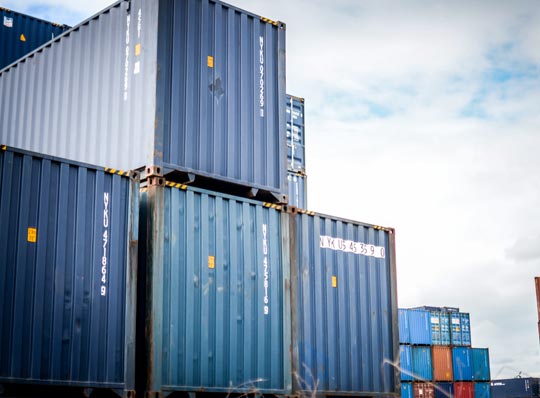 The cheapest way to ship to Brazil is not always the most economical in the long term. Too many things can go wrong! You need a company like shipping Brazil whose contacts and experience can not only smooth the way, but also provide the best value for money. If you book your service with us your goods will travel most likely in a container on a long haul cargo transport ship – and sea freight is generally considered to be the cheapest mode of transport.
SHIPPING BRAZIL OFFERS THE COMBINATION OF ALL THE MOST COST-EFFECTIVE LOGISTICS SOLUTIONS
Typically our service starts with an order, shortly after which we dispatch one of our vehicles to collect the cargo subject to order from anywhere in European Union and the UK.  While the cargo is being shifted from one part of the single market to the other, we prepare all the documents necessary to export goods to Brazil. Once we fulfil all the legal requirements we transfer your cargo to the larger vessels, normally large intercontinental ships that work like a shuttle delivering containers between Brazil and Europe.
EXTRA POSSIBILITIES
If you are able to be flexible with dates you may be able to benefit from using the cheapest ship and route. The route may be longer and take proportionately more time – but it may be cheaper.
Part loads are another saving you may be prepared to make. Again this will take longer to find the right partner, may be a little less convenient but can save you money when it is appropriate.
CUSTOMS CLEARANCE
There are so many complex rules and regulations governing imports to Brazil that you need a company which understands the intricacies of the customs clearance. This is not an area when you can skimp things you will only end up with delays and extra warehousing – for which you will pay!
PACKING
Packing for a long journey may be a skilled job, especially for delicate, heavy or odd shaped loads. Our staff are experienced in this. Leave it to the experts as we will ensure it is safely packed and is unlike t to be damaged in transit – another easy to lose money when finding the cheapest way to ship to Brazil. False economies just don't pay! If your goods are damaged, and you packed them yourselves you will be landed with full responsibility for any loss.
INSURANCE
Do check the insurance – we have excellent cover but you may possibly need extra. And ensure you have a complete list of your cargo in case your insurance company asks for it.
THE CHEAPEST WAY TO SHIP TO BRAZIL
The service we offer is fully comprehensive.  We collect and deliver door to door. Shipping Brazil is the UK based company with an extensive network of partners across Brazil and the European Union. We will make certain you really do have the cheapest way to ship to Brazil.
Shipping Brazil specilises in the transportation of larger consignments (at least 5 cubic metres). For those who are interested in sending parcels to Brazil we prepared this link.