REEFER CARGO SHIPPING TO BRAZIL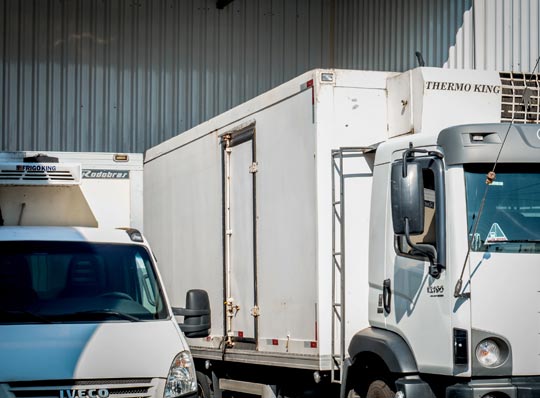 Brazilians value high quality goods and food products, which small companies often excel at producing. Yet small to medium sized companies face difficulties with Reefer cargo shipping to Brazil. It costs almost as much to transport a partial container load as a full one.  Shipping Brazil is a friendly medium sized company, which specializes in helping small businesses. We understand some of the problems your face. We can give you a personal service with great attention to detail, and to your unique needs.
Never is this more important than in shipping perishable cargo to Brazil. The environment in which the goods are transported must be carefully controlled or your cargo may be spoiled. This can be very expensive! Also, the complicated customs procedures must be adhered to – or delays will occur and your produce will not arrive at the destination in prime condition.  You need someone who understands exactly how it works.
Types Of Product
The Brazilian market is willing to pay for high quality goods, but it means they must be delivered in excellent condition. Because of the high import duties, goods from the UK must be of a standard to justify the extra cost
Goods Imported To Brazil Include:
One of the major exports from the UK to Brazil, and the market is increasing. (The Brazilian market for pharmaceuticals is worth around £78 billion, representing 10.2% of GDP).
Confectionery, jams,
Ready to eat products
Ethnic sauces
And Also
Fresh fruit
Chocolates
Poultry
Fish
Meat
Ice cream
How Do We Do The Reefer Cargo Shipping To Brazil?
We collect and deliver from warehouse to warehouse. By using special refrigerated reefer containers (reefers) we can transport your goods at the optimum, stable temperature, door to door. We will monitor the condition within the containers throughout the journey. And once your goods arrive in Brazil, Shipping Brazil's agents will be on hand to ensure a smooth passage through customs and to help and advice on the warehousing and onward transport of your products.
Monitoring
These are some of the essential monitoring processes which we do, using our special reefer containers. Sensors will alert us to any of the following:
Power supply. If the reefer is disconnected over a certain time
Temperatures and humidity
Door opening which is unauthorised
Changes in the route – GPS shows us exactly where we are at any given time. Changes to the predetermined route may need adjustments we can make. You can contact us at any time for an update.
Conclusion
Shipping Brazil will collect your frozen or chilled goods form anywhere in Europe and deliver to a warehouse of your choice in Brazil. We offer a door to door service, while maintaining the optimum conditions for perishable goods. For smaller companies, this can mean a substantial reduction in costs as we will try to accommodate part loads wherever this is possible. Being fully insured you can entrust your reefer cargo shipping to Brazil to us with peace of mind.
The example of the refeer cargo ship used by our company can be seen here.