INTERNATIONAL SHIPPING FROM BRAZIL – INEXPENSIVE SERVICE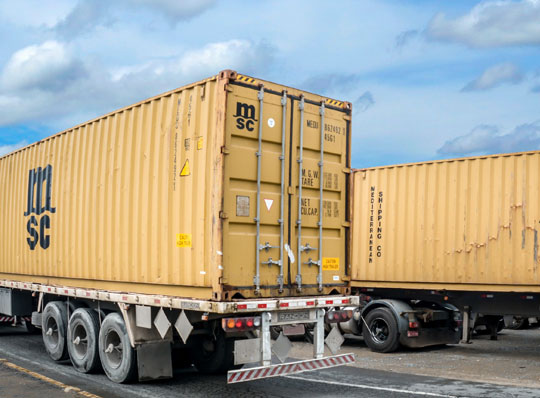 Shipping Brazil offers international shipping from Brazil. We specialise in services between Brazil and anywhere in Europe. Our extensive network of partners in Brazil can collect cargo at short notice and then we will take care of the customs procedures and ensure that all the documents you need are correctly completed.
THE PROCESS OF INTERNATIONAL SHIPPING FROM BRAZIL
When you import goods into Europe and the UK there are regulations to follow and fees and taxes to pay. Certain goods are restricted or banned.
The customs officers will check the paper work against the goods. They need to know what the cargo contains, the destination and the purpose for which it is to be used. There is a 7 digit tariff number called the Customs Procedure (Code CPC). This number tells the officers a number of things, and helps calculate the fees and duties to be paid. EU import tariffs are amongst the lowest in the world.
When importing goods into Europe from outside the European Union, you will usually have to pay import duties.  You will need to pay VAT, and the rate is liable to changes. Excise duties and consumption taxes may require paying – and sometimes there are other levies to pay. All this will be sorted out for you by Shipping Brazil.
A preferential trade agreement between Brazil and Europe is being negotiated at this time. Shipping Brazil will be keeping fully up-to-date, as things do change – and changes can cost you money if your transport company is unaware of the details.
THE ROLE OF SHIPPING BRAZIL
Our team in Brazil will pick up your goods from anywhere in Brazil.  They will make sure your goods are loaded onto the next appropriate transport ship and once in Europe we will make certain all the documents you need are present and correct for customs and excise clearance. Then our fleet of lorries will take your products swiftly to their destination anywhere in Europe, including the UK.
International Shipping from Brazil can be quite complex logistically. This is where our special knowledge and wide network in Brazil and in Europe can make the passage of your cargo run seamlessly, from the point of departure right up to the destination, anywhere in Europe or UK.
Unfortunately, Shipping Brazil does not offer the parcel delivery services. Customers interested in posting parcels from Brazil should contact UPS.