FREIGHT FORWARDER BRAZIL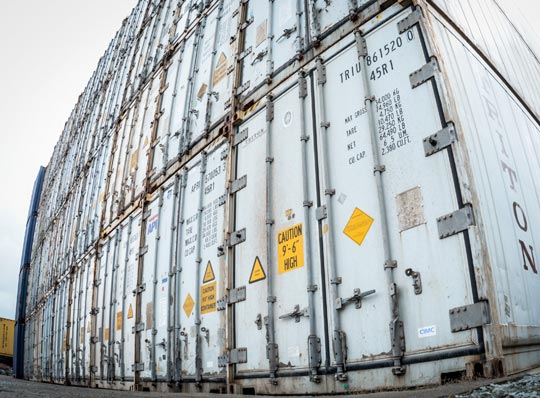 The process of transporting goods internationally is called Freight Forwarding. This may involve several types of transport, documentation and fees, insurance and security. Freight Forwarder Brazil is a service offered by Shipping Brazil. We take care of all this, door to door, from Europe to Brazil.
Shipping Brazil is a medium sized company. We understand the particular problems smaller companies face. One of these difficulties is shipping smaller quantities – we undertake to collect part loads and, whenever possible, to connect them with other part loads to fill the containers, which will be a major saving for you.
Our team in Brazil are fully conversant with the local scene and up to date regulations, and will ensure all the correct paper work is completed in good time. Brazil has very high entry requirements, designed to protect their own economy, but is an excellent market provided you understand how  to negotiate the hurdles – and this is where freight forwarder Brazil is perfectly placed to take the ball and run with it!
Our service includes both customs broker and freight forwarder, this means a co-ordinated customs clearance, and minimises delays.
WHAT OUR SERVICE INCLUDES
Collection from anywhere in Europe with our fleet or specialist vehicles and experienced drivers.
Negotiating costs and collecting and distributing part loads to get you the best prices.
Booking your lorry, ship and air space
Documents – Brazil has strict import requirements Shipping Brazil has inside knowledge to ensure all is correct. Collecting and preparing your documents.
We handle certification procedures for you.
We are fully insured, although you may need to take additional insurance depending on your product.
Our customs brokers on site will help you with customs clearance.
We provide appropriate warehousing.
Other specialist services as required.
WE SPECIALISE IN SHIPPING IN THE FOLLOWING SEGMENTS
Airfreight
Furniture
Machinery
Electronics
Pharmaceutical
Packaging
Construction
Automotive
Lighting
Aviation
Shipbuilding
Foods
FREIGHT FORWARDER BRAZIL
Once your merchandise is safely warehoused in Brazil, the next stage of its journey has to be organised. Brazil is a huge country, so distances matter and the safe and correct packaging must be in place to minimise any deterioration in your goods. This needs expert handling. Shipping Brazil will take care of all that. We will provide the best means of transport, package it all properly and take any necessary safety and security precautions.
DOOR TO DOOR
The door to door service, the friendly, personal care and the logistics of transporting part loads means that our freight forwarder Brazil service has special appeal for medium and small companies, wishing to import products to
Brazil
For the list of alternative freight forwarders in Brazil please visit Cargo Yellow Pages.