BRAZIL EXPRESS DELIVERY – SWIFT AND SECURE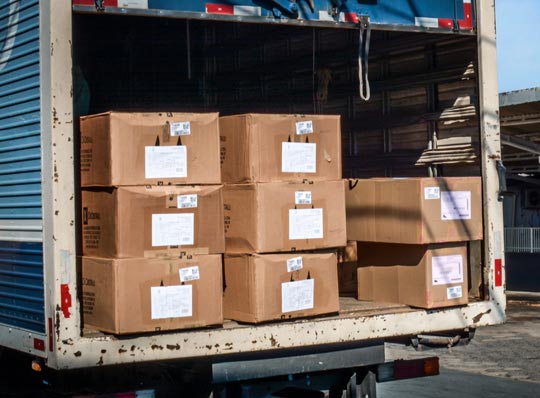 You know how stressful it can be when you need something delivered "yesterday"! Wouldn't it be nice is someone else could take the strain? Shipping Brazil's "Brazil Express Delivery" service does just that. Brazil express delivery is where Shipping Brazil pulls out all the stops for a speedy passage. Once you have asked for an express delivery, your order will be Priority One for Shipping Brazil. We will speed up the logistics and minimise delays.
"PRIORITY ONE" PROCEDURE
Our standard procedure for Express deliveries to Brazil involves collecting cargo using 3.5 tonnes vehicles and delivering cargo by road to one of the largest ports in Europe that is either Felixstowe, Rotterdam or Hamburg. This service is ideal for small and medium-sized orders.
Small orders are anything that is smaller than five cubic metres and lighter than 300 kilograms. Medium orders are anything that is smaller than  the load that a standard Luton van can take, which is a cargo with a volume that is smaller than 20 cubic metres and lighter than 1200 kilograms.
THE STEPS WE TAKE
The van or lorry nearest your warehouse anywhere in Europe will be sent immediately to your address, sometimes arriving within the hour (though no promises here). Our drivers will help load your goods with the minimum of fuss and the transport will be quickly on its way. Your goods will normally have the container to itself, even when the load is small. Sharing takes time, so in this case it will not be practical.
At the port the next available ship will be used, and your load will soon be on its way across the sea.
We will alert our colleagues in Brazil that a Brazil express delivery is on its way and they will be waiting to make sure the passage through customs goes smoothly. This is an important step as it is essential that all the correct paper work has been completed properly – the Brazilian customs are very strict, and trying to take short cuts with this will cause delays and frustrations. We will ensure you have all the documents you need, properly completed.
BRAZIL EXPRESS DELIVERY
There is a Simplified Customs Clearance process used for express delivery shipments. All goods imported through this system pay a flat 60% tax which is more than the usual rate. There is a maximum value limit of $3,000 for imports sent using express services.
Your container will be loaded from here straight onto the transport for the Brazilian part of its journey. We will select the fastest route to speed it on its way. Our local freight forwarders will organise and manage this for you.
WE TAKE THE STRAIN
So, let Shipping Brazil take the strain and ensure your goods have a smooth, rapid passage. We will negotiate all the potential hurdles for you, giving you a reliable and fast Brazil Express Delivery.
If you are searching for the Brazil Express Delivery from the UK you might like to contact Brazil Express in New York.